اخبار
Iran Oil Barter Plans for Post-Covid Era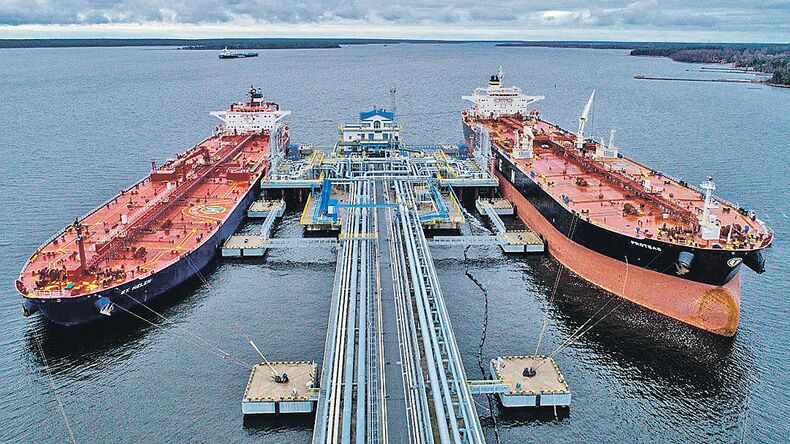 While Western sanctions against Iran have reduced Iran's oil production and exports, the new approach of the Iranian Petroleum Ministry under Javad Owji promises to find openings for Iran to sell its oil on global markets.
The volatile oil market and Western pressure on Iran have led to a significant drop in Iran's oil revenue. Based on available statistics, sanctions against the Islamic Republic of Iran deprived Iran of production of 1.8 billion barrels of oil (according to secondary sources) from April 2018 to April 2021, which resulted in more than $100 billion in losses. It came at a time when the country needed to deal, among other things, with the COVID-19 outbreak. Meanwhile, the issue of selling oil and using the existing capacities of the country in this field is one of the issues that Minister Owji emphasizes and considers as a way forward.
According to Owji, with the existing capacity in the Petroleum Ministry and its subsidiaries, the existence of capable and specialized manpower, the will to sell oil and use the capacities and equipment outside the Petroleum Ministry, along with authorization granted to the minister, the country is set to see good days in selling oil in the coming months, undoubtedly under the aegis of the government support and precise planning.
On the other hand, according to the Minister of Petroleum, Iran is ready to move to compensate for the heavy losses caused by the unilateral US sanctions, as soon as the unilateral and unjust sanctions imposed by the US government are lifted by increasing oil production to the highest possible level.
Barter Trade
Bartering oil with goods is a way of skirting around sanctions, but that would require establishment of bartering line with neighboring and aligned states. Under oil-for-goods deals, any country importing Iran's oil can export basic commodities to Iran in return. Experts believe that oil-for-goods deals and investment via selling Iran's crude oil would be envisaged as long as sanctions are in effect. Mohammad Khatibi, Iran's former governor for OPEC, recently said that oil-for-goods deals were nothing new as some buyers preferred to supply commodities to Iran in lieu of money. That issue has varied under different circumstances.  
Currently, sanctions against Iran make money transfer difficult. Experts say bartering commodities would constitute a solution to this problem. But Khatibi believes that the government should work out a separate mechanism for oil-for-goods deals in a bid to identify and activate the existing capacities in the country for a better use of bartering with other nations. To that end, an active diplomacy is needed in the economic sector. Shortly into office, the administration of President Ebrahim Raeisi severely focused on upgrading Iran's economic cooperation. Addressing the Shanghai Cooperation Organization (SCO) summit in Tajikistan he said his administration would focus on "economic multilateralism" and boosting "neighborliness".
Oil Barter Experience
Khatibi said: "During the previous rounds of sanctions, we used the bartering method to sell oil, and we were able to buy some of the strategic goods that we used to buy through the banking network and the opening LC. There is experience in this work in the country, but the point is that in order to make this method more effective, a clearing room in the Iran's Central Bank (ICB) or a special organ is needed to be set up by the government to handle it."
In any case, sanctions over recent years have caused Iran to lose some of its traditional oil buyers. Therefore, it is natural that new customers should replace traditional customers, which is also a difficult task. However, according to plans made by the Petroleum Ministry, including export of oil products and enhancing refining capacity, it seems that the final market of Iranian oil products will be more diverse and as a result Iranian oil customers will become more diverse.
Oil Demand Projections
A review of the supply and demand of oil in world markets shows that in a short period of time, demand overtakes supply and due to rising prices and due to increased prices supply glut will again drive down the prices. However, the growing trend of demand is positive when compared to 2020.
According to the IEA, last year, economic constraints and reduced traffic caused by the COVID-19 pandemic pushed average oil demand to around 92 mb/d, pushing oil index prices to a record low, especially in April 2020. Even the WTI index fell to near minus $40 a barrel for a few days. But now, with a relative reduction in restrictions, demand has improved since 2020. This year, falling prices have reduced investment, especially in expensive oil fields, and current prices are partly due to this decline in investment.
However, oil demand is still threatened by emergence of new strains of COVID-19. But in general, the demand growth chart is upward and demand is expected to increase to an average of 97 mb/d in 2021.
Meanwhile, according to forecasts, in 2022, demand will probably reach 101 mb/d and supply will vary within the same range.
OPEC is expected to add 1.4 mb/d to its output by 2022 to bring its total production to 28.34 mb/d, implying that the OPEC+ deal would most probably be extended up to 2023 and even beyond.
In any case, it seems that the increase in demand for Asian oil, especially from China, and the impact of the COVID-19 vaccination on increasing oil demand constitute potential for Iran to take benefit from the current situation, while Iran's permanent membership in the SCO provides it with a chance to use in all sectors, especially oil sales, and to overcome the problem of sanctions on Iranian oil by buyers through bartering.
By Mahnaz Mohammad-Qoli
Courtesy of Iran Petroleum
Source link