News
Iran Export of Petroleum Products Quadrupled under Rouhani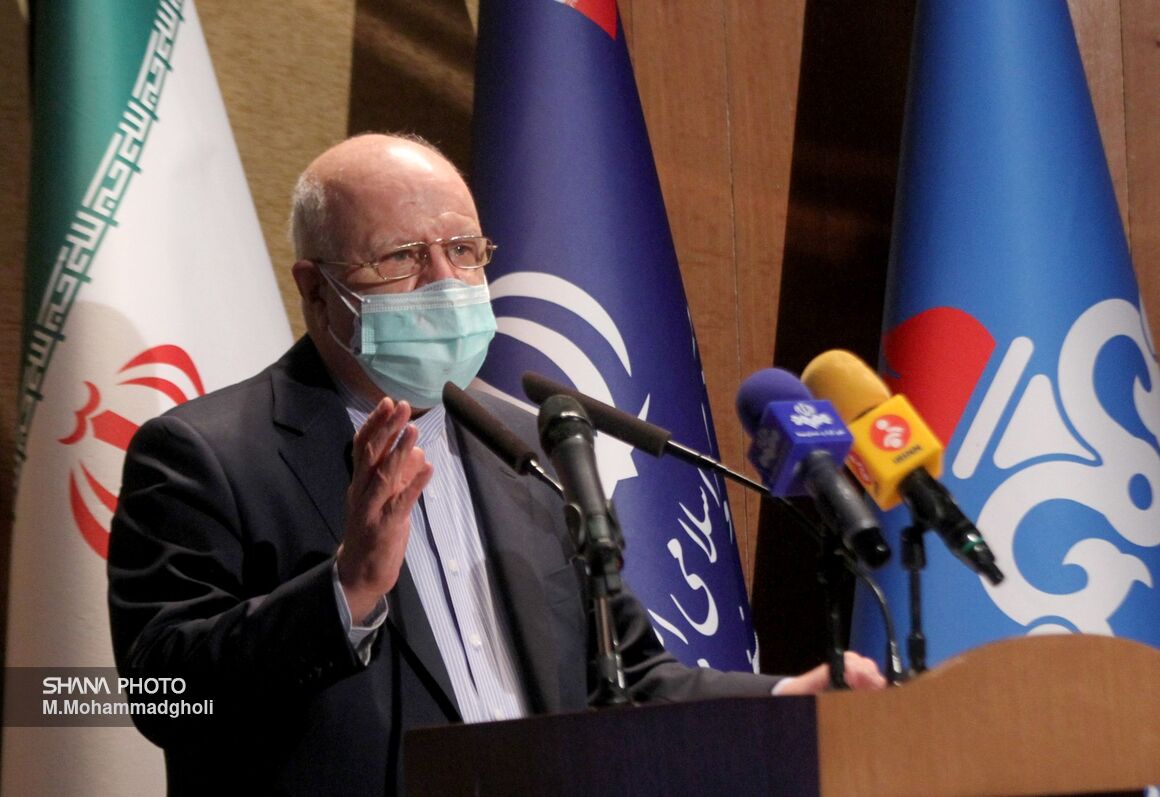 Addressing a virtual ceremony to launch 3 major pipelines for the transfer of petroleum products on Monday, Mr. Zangeneh said that the administration had carried out great work in the field of refining, distribution and export of petroleum products, adding that the country's refining capacity has increased from 1,800,000 barrels per day in 2013 to the current figure of 2,200,000 barrels per day.
"The daily production of gasoline in the country has increased from less than 50 million liters to 107 million liters and the daily production of diesel has increased from 94 million liters to 113 million liters in [the calendar year of] 1398 (which ended on March 2020)," he said.
Referring to the quality of processed products, the Minister of Petroleum said: "The quality of the produced items has increased sharply in recent years; production of Euro-4 and 5 gasoline was zero in [the calendar year of] 1391 (ended on March 2013) and reached more than 76 million liters in 1398. Daily production of Euro quality diesel also increased from 6 million liters per day in early 1392 to 45 million liters in 1398."
He noted that the export of petroleum products has also quadrupled due to the increase in gas supply and the increase in refining production capacity, adding that the export of petroleum products has increased from 5.9 million tons per day in 1391 to 23 million tons in 1398.
Mr. Zangeneh further stated that plans to improve the quality of refineries were also carried out in recent years, adding nearly $2 billion has been spent for upgrading Tabriz, Bandar Abbas and Isfahan refineries which has led to a 7 million liters per day of gasoline production capacity enhancement as well as promotion of the quality of 10 million liters of petrol and 11 ml of gasoil to Euro-4 and 5 standards.
He also mentioned two projects of stabilizing refining capacity of Abadan Refinery and the oil and gas refining unit (GHT) of Isfahan Refinery as two ongoing projects in the refining sector of the country.
According to him, by exploiting the refining capacity stabilization plan of Abadan Refinery, the fuel oil produced by this plant will decrease from 45% to 26% and the quality of the refinery's products will be upgraded to Euro 5.
The progress of this project is currently more than 65% and the first phase is expected to be operational next calendar year, he added.
Also, the oil and gas refining unit (GHT) and the quality improvement plan of Isfahan Refinery is underway, Mr. Zangeneh added. "Since 1392, we have issued 44 permits for construction of crude oil and gas condensate refineries with a daily capacity of 3.1 million barrels."
Source link