News
Isfahan Refinery Plan to Improve Diesel Quality Enters Pre-Startup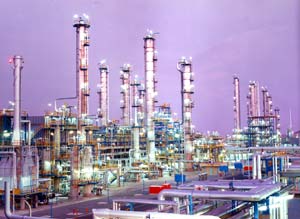 According to IRNA, the project is carried out with the aim of increasing the production capacity of Euro-5 diesel by 10 times and reducing sulfur content by 1,000 times.
With the aim of improving operational processes and increasing the quality of the produced items, Isfahan Refinery has defined and implemented projects that were pre-launched today.
These projects, which have been implemented with a hard currency budget of 540 million Euros and 37,000 billion Rials, will reduce the sulfur concentration in the produced diesel from 10,000 ppm to 10 ppm, and this will remove 300 tons of polluting sulfur per day from 100,000 barrels of the produced diesel; also, the daily production of Euro-5 diesel in this refinery will increase from 2 to 3 million liters to 18 to 20 million liters.
In addition, 10 process units have been defined in Isfahan Refinery, which, with the consent of the Department of Environment, convert the fuel oil produced in the facility into lighter items, and by exploiting this plan, the amount of fuel oil produced in the Isfahan refinery will be reduced to zero from currently 18% of the plant's output.
Source link