News
Tehran Refinery Fire Fully Extinguished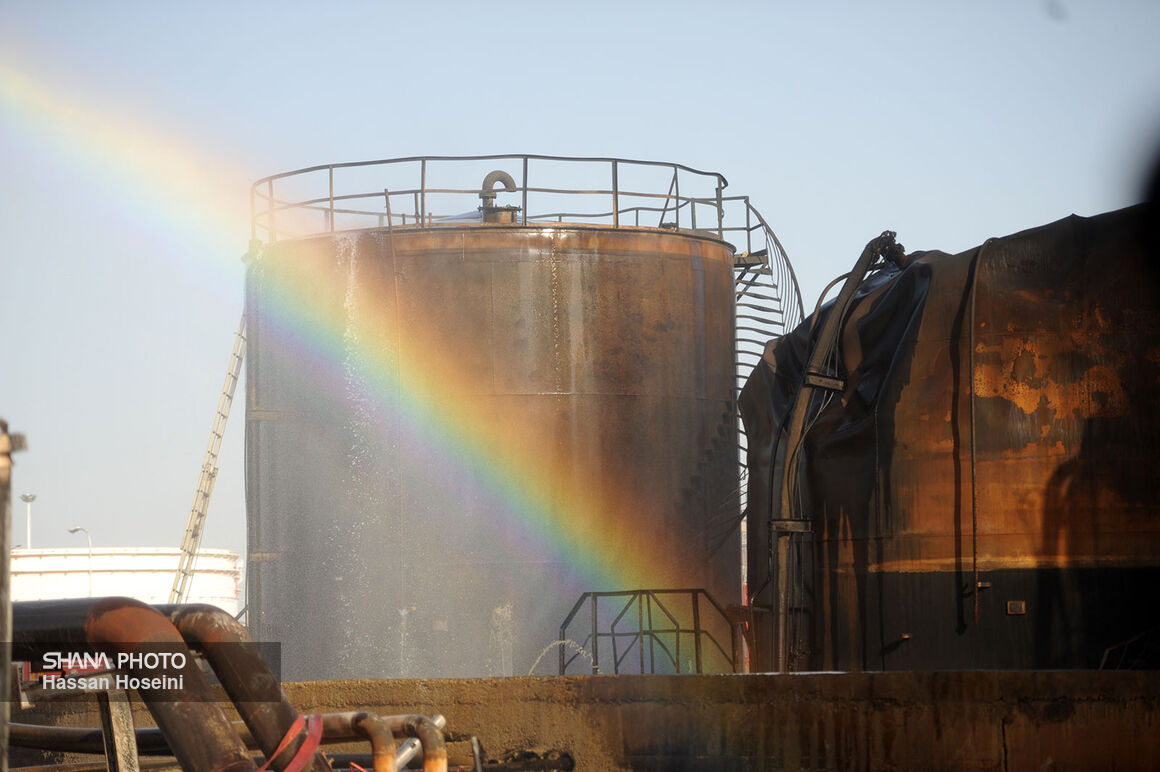 Hamed Armanfar told Shana on Thursday evening: "After hours of hard work by our colleagues in various operational units, especially the fire brigade, the blaze in the tanks of the Tehran refinery, which ignited on Wednesday evening, was successfully contained and turned off completely."
He added: "Immediately, the operation of clearing the damaged tanks has started and we are trying to resume production of the refinery as soon as possible."
The CEO of Tehran Refinery stated: "Although the foam spraying operation started around noon today (Thursday), the product in the substrates was re-ignited in the face of oxygen and due to the lack of information about the exact amount of product in the tanks, the exact time of the complete extinguishing of the fire was unpredictable."
Armanfar thanked and appreciated the efforts and support of all the executives, officials, operational and relief groups of the oil industry and other responsible organizations that were involved in the operation to extinguish the fire.
At 7:18 PM local time on Wednesday, following a leak of hot slaps (hot petroleum materials recycled from the crude oil refining process), a large fire broke out in the Cold Slops and Hot Slops tanks of the refinery. Rescue teams and firefighters rushed to the scene to contain and extinguish the fire.
The operation of completely controlling and extinguishing the fire in the tanks of Tehran Oil Refinery was carried out without any casualties.
Source link